Get
unprecedented
results.
Never leave a child behind again.
Our curriculum removes the limits on how far and how rapidly students can progress.
Training by a certified trainer is required to teach RoxieReading.
Use in the classroom, intervention groups, or with a single student. Use as a substitute for phonics, spelling, and/or vocabulary.
Students are actively engaged in learning through visual, auditory, tactile and kinesthetic activities. It meets the needs of all learners.
Each activity engages students in thinking and responding. You, as the teacher coach students, guiding them to perform the task correctly.
Whether students are in Kindergarten or in High School, there are 8 to 9 activities within a 30-60 minute lesson that keep students focused and interested.
Unlike other programs, that either teach "baby words" to older students or avoid the basic skills, we have found a way to teach the basic skills in an age-appropriate manner so all students are respected.
All skills are taught in an explicit and sequential manner that builds a solid base for proficiency.
Step by step instructions save time on lesson preparation. 
  It is also scripted for those who are just beginning to teach the program. 
Assessment is embedded within the curriculum so you can document growth in each reading skill. At all times, you will know what each student knows and does not know.
You can teach this curriculum with confidence, knowing it is solidly based on thirty years of scientific research. It has been tested in classrooms and with individual students for over two decades and has been proven to produce statistically significant results.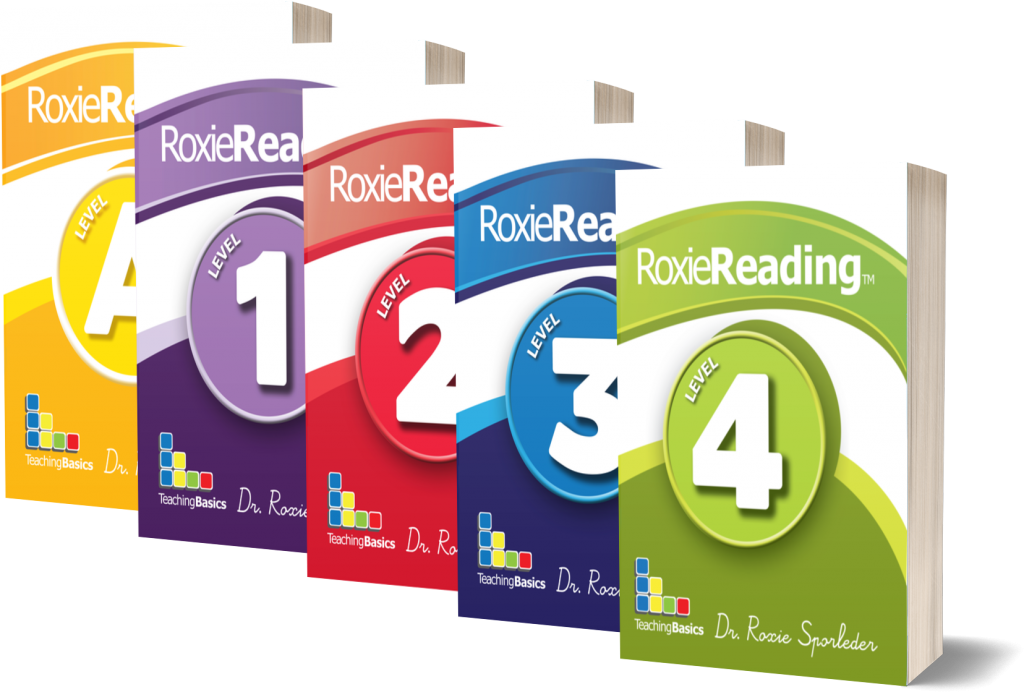 RoxieReading has five ability levels
Cutting-edge brain research has identified the skills and the sequence the brain uses to process words.
RoxieReading curriculum takes a strict approach to using the same sequence the brain uses in processing words based on the work of Dr. Sally Shaywitz and other neuroscientists around the world.
This approach produces extraordinary and rapid results with students who have not succeeded with other programs. It removes the limits on how far and how rapidly students can progress.
Most programs teach these skills out of sequence and as Louisa Moats said, "backwards."  Students with dyslexia have difficulty sequencing the skills, and if they are taught out of order, they cannot make optimal gains.
From first grade teachers . . .
           The lesson plans were easy to follow. You could see that the students got it, retained it and made a great deal of progress. They were always relating what we learned to other situations. . . They used white boards for building words and they loved it. They also loved to write long words and sentences.
           A parent that helps in my classroom was impressed with the words the children can spell, the words they are able to sound out, and the rules they knew. She mentioned that her son in my room often helps his older sister with spelling and rules.
           I enjoyed teaching RoxieReading. The students were so successful. Studies have shown that short intense periods are best–RoxieReading lessons are structured like this! I like the structure, the gentle, relaxed atmosphere, and the consistency. I liked that it was hands on and most of all that all students can succeed.             
See how RoxieReading compares to many traditional programs.​
Training is required to teach RoxieReading.