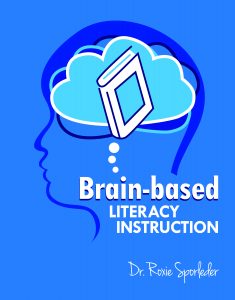 Training Handbook (required for each course participant)
The handbook for Brain-based Literacy Instruction follows the topics in the professional workshops. It is used for both Foundations and Advanced Skills.
A handbook is required for each participant.
Shipping is FREE.
The handbook provides concepts, lesson samples, and activities for each topic.  Assessments and other resources are also included.