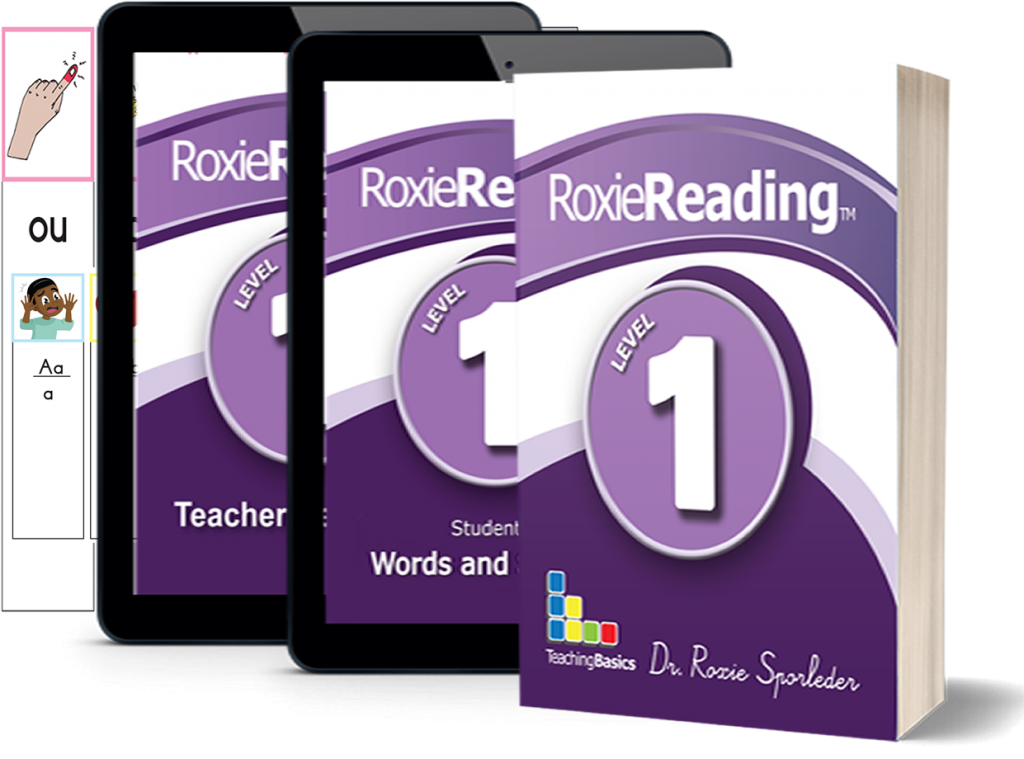 RoxieReading 1 provides powerful tools that lay a
strong foundation.​
RoxieReading 1, originally called Word Workshop B, is designed to teach the alphabet and decoding of both single syllable and multisyllable words. Use with students who may be acquainted with the alphabet but may or may not know it well. RoxieReading 1 provides powerful tools so students learn to read independently. The multisensory approach reaches even the lowest achiever.
Sample words from first lessons:
         ran         sat        cat        sit
The keys for making the decision:
These students have a basic knowledge of the alphabet, although it may be shaky. They may not know all the letters.
They do not know how to decode single syllable words well.
They are unfamiliar with most of the graphemes beyond the alphabet such as ch, th, or ng.
It is suitable for these students.